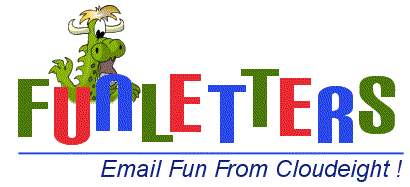 Welcome to Funletters Help pages! Funletters are only compatible with Outlook Express using Win95/98/NT/2000/Me/XP
This tutorial will help you set up your current Pop3 email account in Outlook Express, or a Hotmail account. You must be using an updated 6.0 version of Outlook Express to follow this tutorial. If you have not updated to 6.0, click here. Not sure what version you have? Click Here.
Locate the Outlook Express icon and double click on it to open Outlook Express. The icon may be located on your desktop, in your Start Menu taskbar, or under Start/Programs/Outlook Express.
The icon looks like this:

Go to Tools and choose Accounts. This is a hands on tutorial, so click Tools, then Accounts below to get to the next step.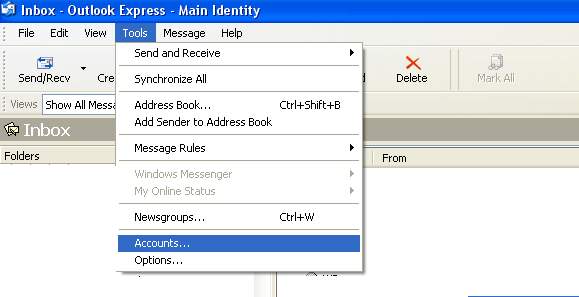 Return to Funletters Home
All content is copyright ©2002 by Cloudeight Internet LLC (all rights reserved) Cloudeight Funletters® is a trademark of Cloudeight Internet LLC Image used on Logo designed by Cloudeight's Official Illustrator Dennis Cox, DJArt